Burnaby is the ultimate city that has great attractions, greeneries, food, and more! It is the third-largest city in British Columbia with great access to public transport. The city has a lot to offer, whether you're just visiting or living in the city. Check out these fun things to do in the city, great for families, friends, or your loved ones.
Explore Greeneries
The city of Burnaby is famous for amazing parks in the city. You can easily visit the green spaces to enjoy nature and even go on the hiking trails! Burnaby Mountain Park has breathtaking views of Metro Vancouver and you can also enjoy watching the sunset up at the mountain. While you're up at Burnaby Mountain, tour around Simon Fraser University and check out their campus. Central Park Burnaby is also a great park to visit as it offers numerous fun features such as outdoor swimming pool, pitch and putts golf course, tennis court and more. In the summertime, pack your lunches and go for a picnic! Deer Lake Park in Burnaby has a great picnic area for you and your families to enjoy. There are plenty of more parks and greeneries to enjoy in Burnaby, so start exploring!
Shop Till You Drop
Burnaby is the ultimate shopping destination and attracts many people from other cities to visit. Shopping in Burnaby has never been so easy and fun with awesome shopping malls. Metropolis at Metrotown is a famous, large shopping centre with diverse stores. Be ready because your legs might hurt after browsing the entire mall! Also, Brentwood Town Centre and Lougheed Town Centre are both newly renovated shopping centres in Burnaby that offers great eateries and stores. You won't have to worry about going all the way to Downtown Vancouver to shop!
Time For Fun Activities
If you're in a mood to have some fun with your friends, REVS Bowling in Burnaby may be the perfect destination. Located right by Holdom Skytrain station, REVS Burnaby provides a unique and exciting indoor venue for a night out with your friends. You can never go wrong with bowling with your friends for a night out. If you get hungry, there's a bar and a restaurant in the venue to grab some food and drinks as well. REVS Bowling and Entertainment Centre is the perfect place if you want to do something different in the city. If bowling is not your taste, how about an escape room for a thrilling night out? Krakit in Burnaby offers exciting escape rooms to experience, so grab your friends and see if you can escape the room in 45 minutes!
Eateries To Enjoy
We can't forget about the food in Burnaby. Burnaby has a great number of restaurants in the city to enjoy and diverse options are available! If you're looking for the best restaurants in Burnaby, here are some options. The classic Cactus Club is always a great option to go for food and soak up the sun at the patio. If traditional Italian food is what you're looking for, Anton's Pasta Bar is the perfect option for you. They're known for their huge serving sizes and always have a big line up at the door. If you want to be fancier, Trattoria Burnaby is another famous Italian restaurant in the city with delicious food and aesthetically pleasing interior. We can't forget about sushi in Burnaby, right? If you're craving for sushi, Sushi Garden is a place that many locals visit.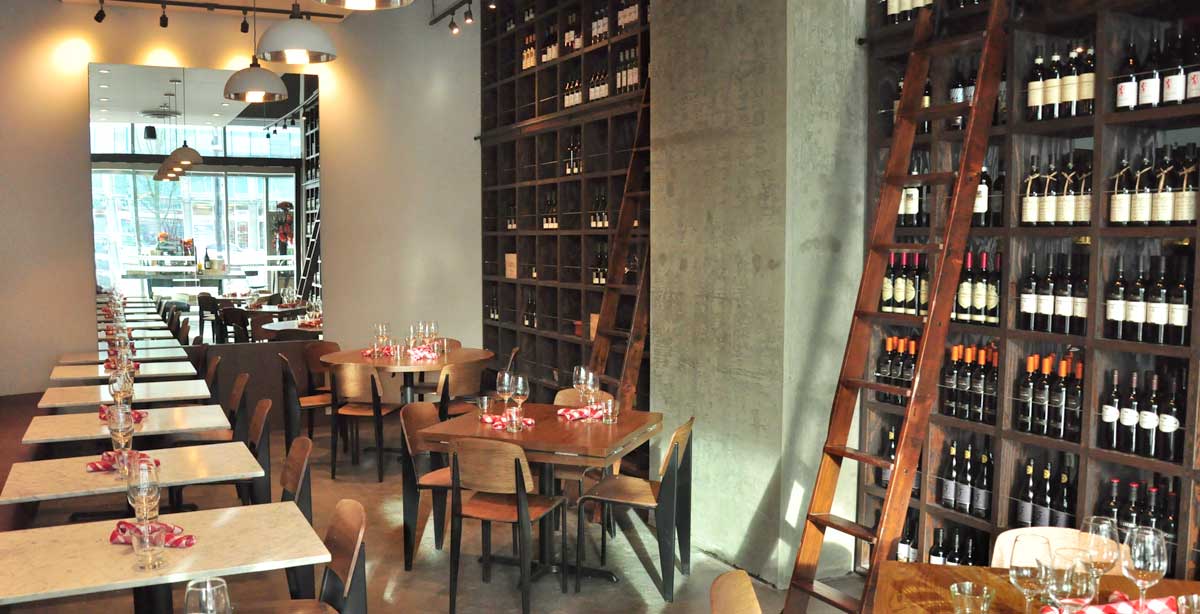 Cafe Hopping
Now that we've talked about food, we can't forget about coffee and desserts. Burnaby has great cafes in the city attracting a lot of people from other cities as well. If you're looking for coffee shops in Burnaby, the famous La Foret is a massive cafe with great desserts and definitely one of the best aesthetically pleasing cafes in Metro Vancouver. Fondway Cafe is also another option if you're looking for a cozy coffee shop in the city!
Now you have so many options to choose from, which one are you going to do first in Burnaby? The city of Burnaby keeps growing with a lot of exciting attractions and homes entering the city, making it a great city to invest in. Go, have fun and explore the city!